What Is Omni-Channel Logistics?
Types of Omni-Channel Logistics
9 Challenges of Omni-Channel Logistics
1. LACK OF INVENTORY VISIBILITY AND METRICS
2. POOR VISIBILITY INTO INVENTORY IN TRANSIT
3. SEGMENTED SUPPLY CHAIN PROCESSES
4. UNRELIABLE ORDER FULFILLMENT PROCESSES
5. FINDING THE RIGHT TRANSPORTATION
8. OVERLOOKING PHYSICAL TRANSFORMATION
Omni-channel logistics enables businesses to tailor how their products are purchased and delivered to meet the needs of the modern customer. Consumers expect to find the products they want both in-store and online, to use technology to make purchases with the swipe of a finger and to have their purchase delivered to their doorstep the very next day. The expectation of instant consumer gratification has businesses scrambling to shore up their supply chain to ensure cost-effective on-time delivery, which is where omni-channel logistics comes into play.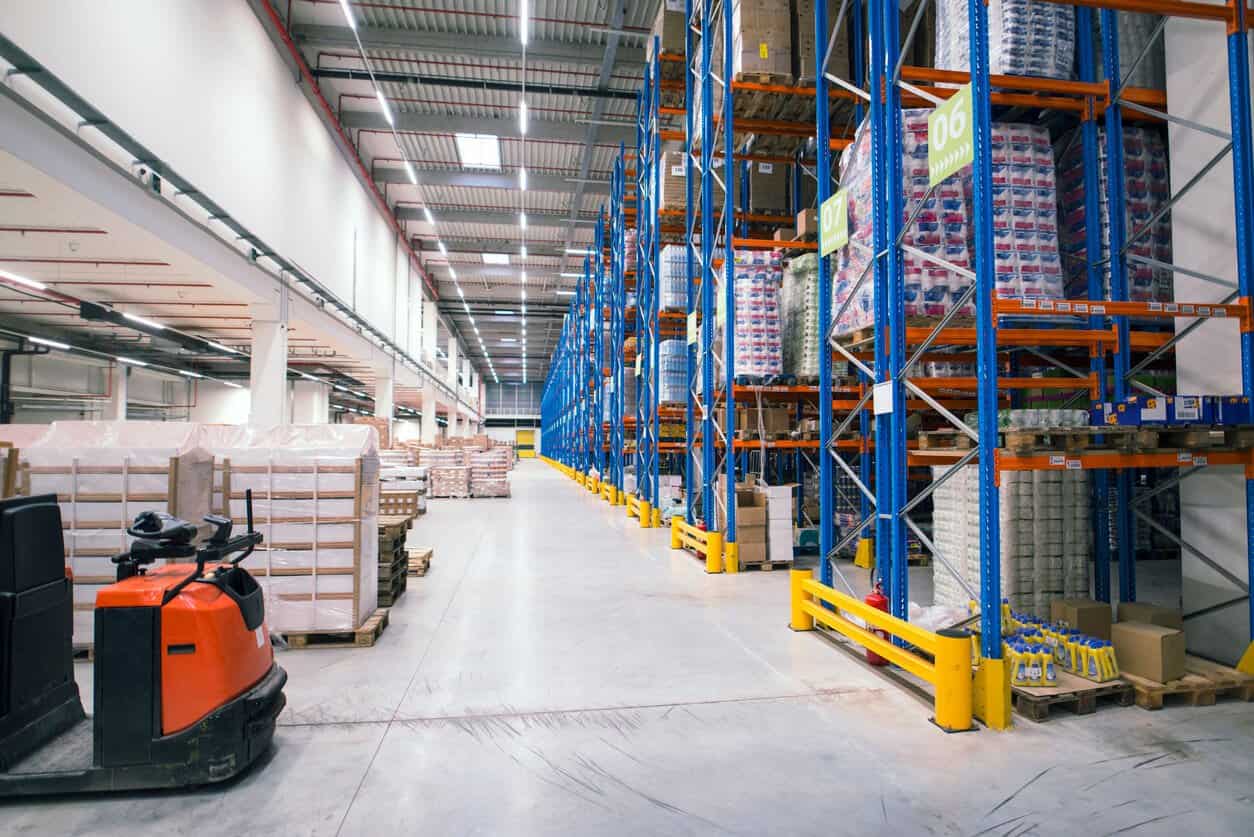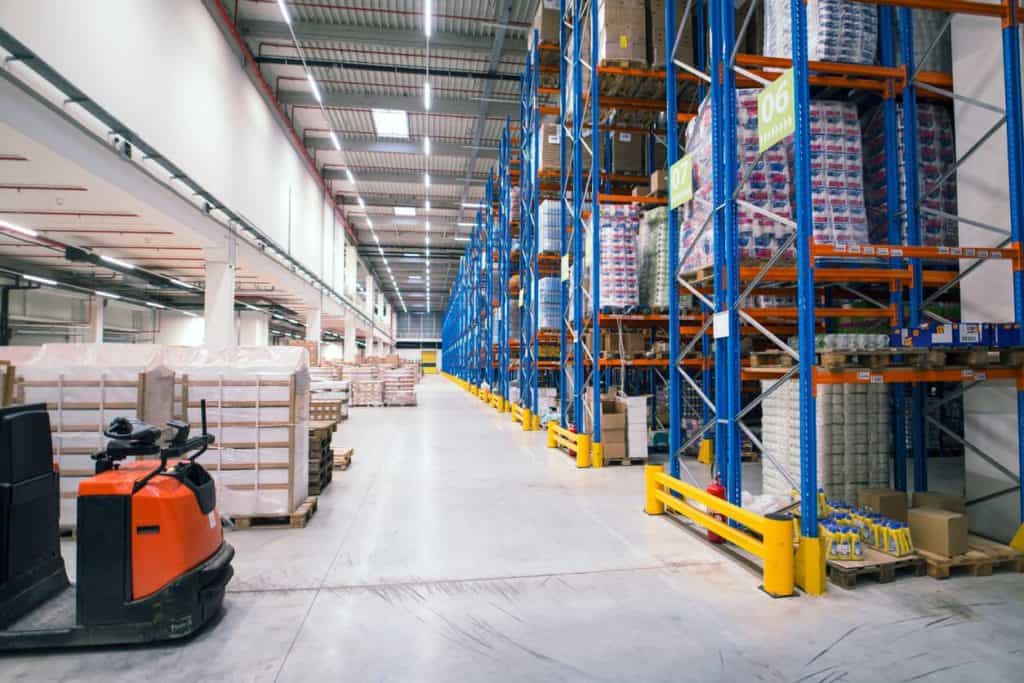 What Is Omni-Channel Logistics?
Omni-channel distribution is a sales and fulfillment strategy that provides customers with a way to shop, purchase and place orders from multiple sources within a single, integrated touchpoint.
Omni-channel logistics strategy seeks to synchronize inventory, logistics and distribution functions across all sales channels to meet consumer demand. Retailers, manufacturers, distributors and wholesalers alike are developing complex omni-channel logistics solutions to ensure that their supply chain creates optimal levels of the all-important cost-to-serve metric. For example, it makes more sense to ship a customer a product from their local retail store than from a distribution center hundreds of miles away.
Omni-Channel vs. Multi-Channel Logistics
While omni-channel logistics provides customers with multiple ways to conduct business, it is not the same as multi-channel logistics. A multi-channel approach is just what it sounds like — retailers provide customers with multiple channels for interacting with their business, but the key difference is that these channels are not integrated. As such, a customer might begin a purchase on their desktop, then have to re-start and complete the entire process if they switch to their mobile phone.
In an omni-channel infrastructure, those same channels are intertwined so customers can hop from their desktop computer to their smartphone to a customer service call and back to their desktop, all within the same purchase journey or sales transaction. In today's hyper-connected world, omni-channel logistics offers the easiest way for retailers to meet the modern customer's needs.
Types of Omni-Channel Logistics
There are six main variations of omnichannel logistics and fulfillment:
Buy online and have the product delivered to the buyer's home or another location.
Buy online and pick up at the physical store. (This is a popular tactic to drive new traffic to brick-and-mortar storefronts.)
An in-store purchase, followed by delivery to the buyer's home or another location. (A common solution for out-of-stock items.)
Buy online (e.g. through Amazon) and dropship from a warehouse or manufacturing center to a physical store, home or other location.
Buy online, then return online or to the brick and mortar store.
Buy online and return online.
Omni-channel logistics enables supply chain professionals to synchronize inventory flow across all sales channels, but it comes with its own unique set of challenges. If these challenges are overlooked, it can lead to lost sales and dilution of brand value. Below, we've assembled a list of the 9 top omni-channel logistics challenges that businesses face.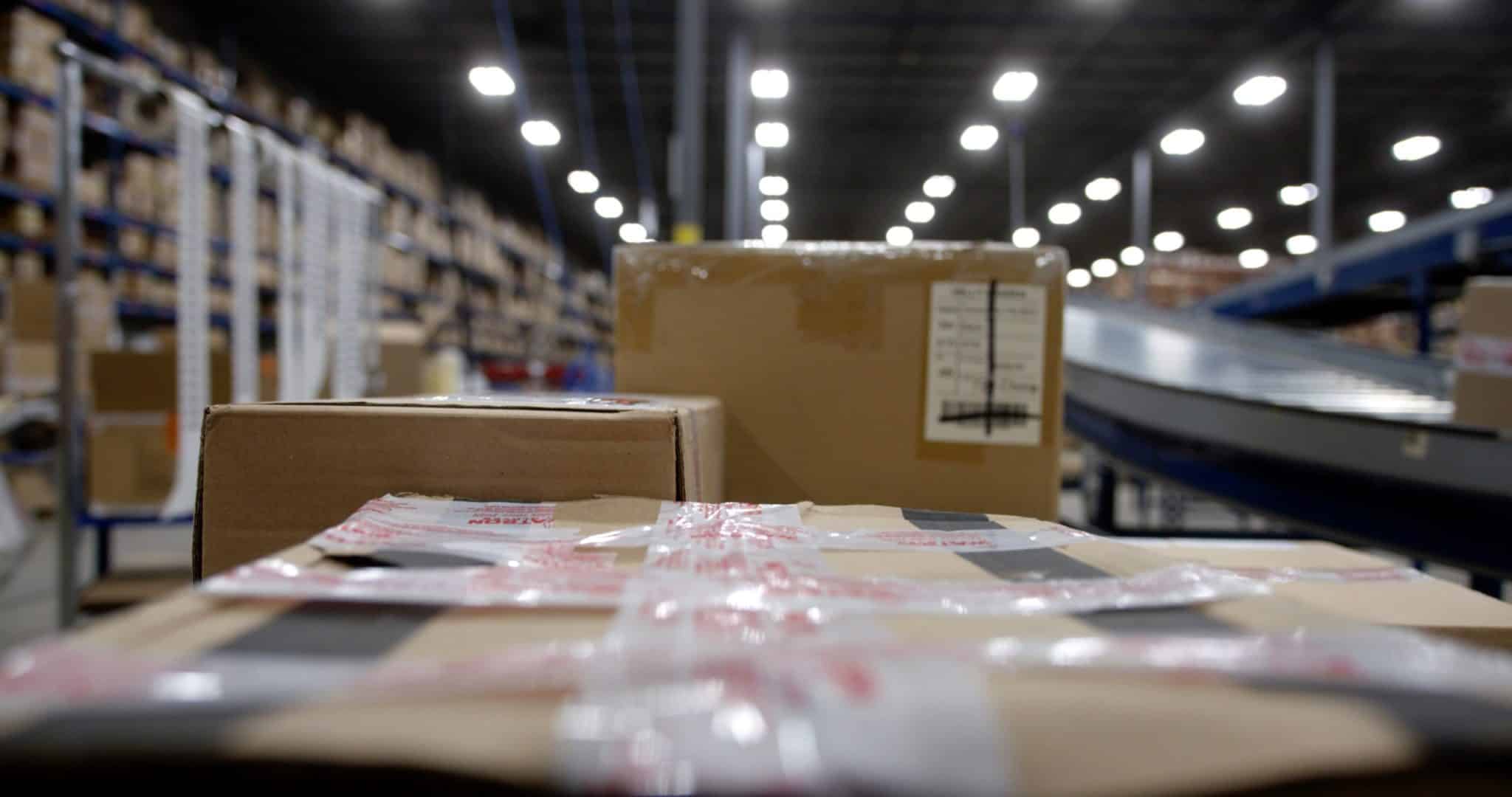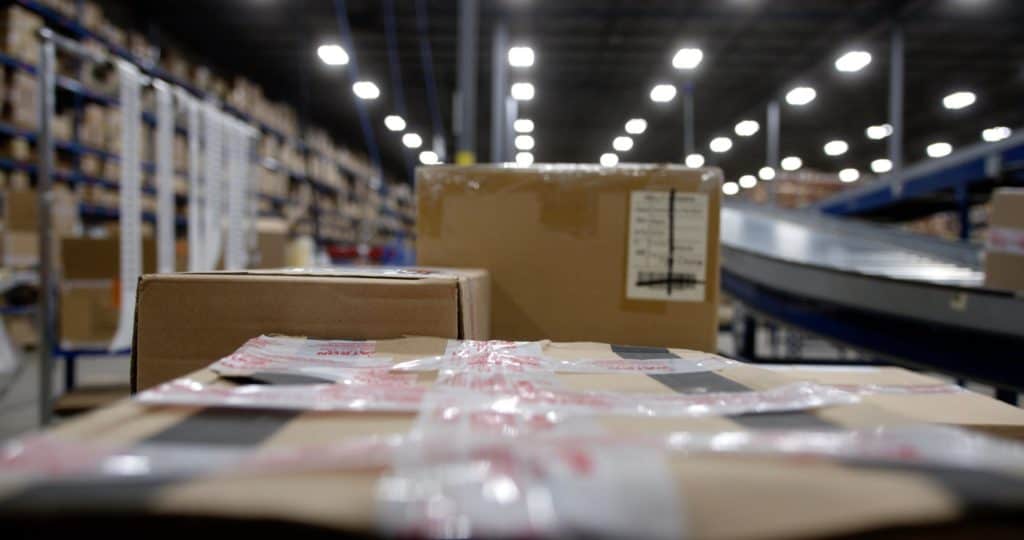 9 Challenges of Omni-Channel Logistics
1. Lack of Inventory Visibility and Metrics
In the world of omni-channel logistics, it's crucial that businesses know the status of their inventory and whether it's at a distribution center or retail location. The last thing a company wants is to promise next-day delivery to its customers and not be able to follow through. Inventory can be particularly challenging to keep track of during the holiday shopping season. To address this challenge, businesses must develop an efficient order fulfillment process through the use of a fine-tuned Warehouse Management System (WMS).
Companies that do omni-channel the right way use inventory visibility as an accurate forecast of future demand and plan their supply chain activities accordingly. In fact, the companies that do omni-channel best are able to sell orders online without ever taking physical possession of the product. E-commerce and order management systems are synced in such a way that online shopping cart orders trigger a PO directly with vendor, and an outsourced or in-house party within the business's supply chain carries out fulfillment.
When it comes to inventory management and visibility, the old adage of "you can't manage what you don't measure" holds true. It's important to track fundamental-inventory-related metrics such as Inventory Carrying Costs, Perfect Order % and % of Orders Filled from Ideal Inventory Location. For metrics to matter, they must align with customer, financial and strategic objectives. And, in today's multi-channel supply chain, metrics must indicate how efficiently and cost-effectively product flows through distribution networks to diverse retail locations, distributors and wholesalers, and end consumers.
2. Poor Visibility into Inventory in Transit
Both major enterprises and startups alike generally have relatively poor visibility into inventory in transit, which has led to an increasing demand for real-time freight visibility solutions. Leading omni-channel logistics solutions not only enable visibility into shipments and trucks, but into orders and stock-keeping units, as well. These solutions also incorporate optimization capabilities and collaboration capabilities that facilitate communication and the exchange of data and information between trading partners. Leading solutions have started to embed machine learning capabilities and leverage a broader set of data sources — including weather, traffic, location and social networking — to enable predictive capabilities and determine more accurate Estimated Times of Arrival.
3. Segmented Supply Chain Processes
If a business's various supply chain processes don't work together, it can't ensure across-the-board customer satisfaction. Larger companies generally have many private warehouses and distribution centers, managed by different in-house and outsourced operators, that run on different systems. As a result, they employ different tactics to ensure their supply chain runs smoothly. The key to solving this supply chain segmentation is to consolidate these processes, rather than let them function in silos.
4. Unreliable Order Fulfillment Processes
When a business tells its customers that they will receive same-day or next-day delivery, it needs to deliver on that promise. An unreliable order fulfillment process can lead to shipping delays, which can deter customers from doing business with that company in the future. A good way to ensure a streamlined order fulfillment process is to use the proper technology to help forecast future delays in service or shipping.
5. Finding the Right Transportation
There are many different ways to get a product from a brick-and-mortar storefront or distribution center to the customer's doorstep. The challenge is to find the most effective and efficient transportation solution to keep customers happy without driving up the landed product costs. Selecting the right shipping method for the right customer situation is essential to omni-channel logistics.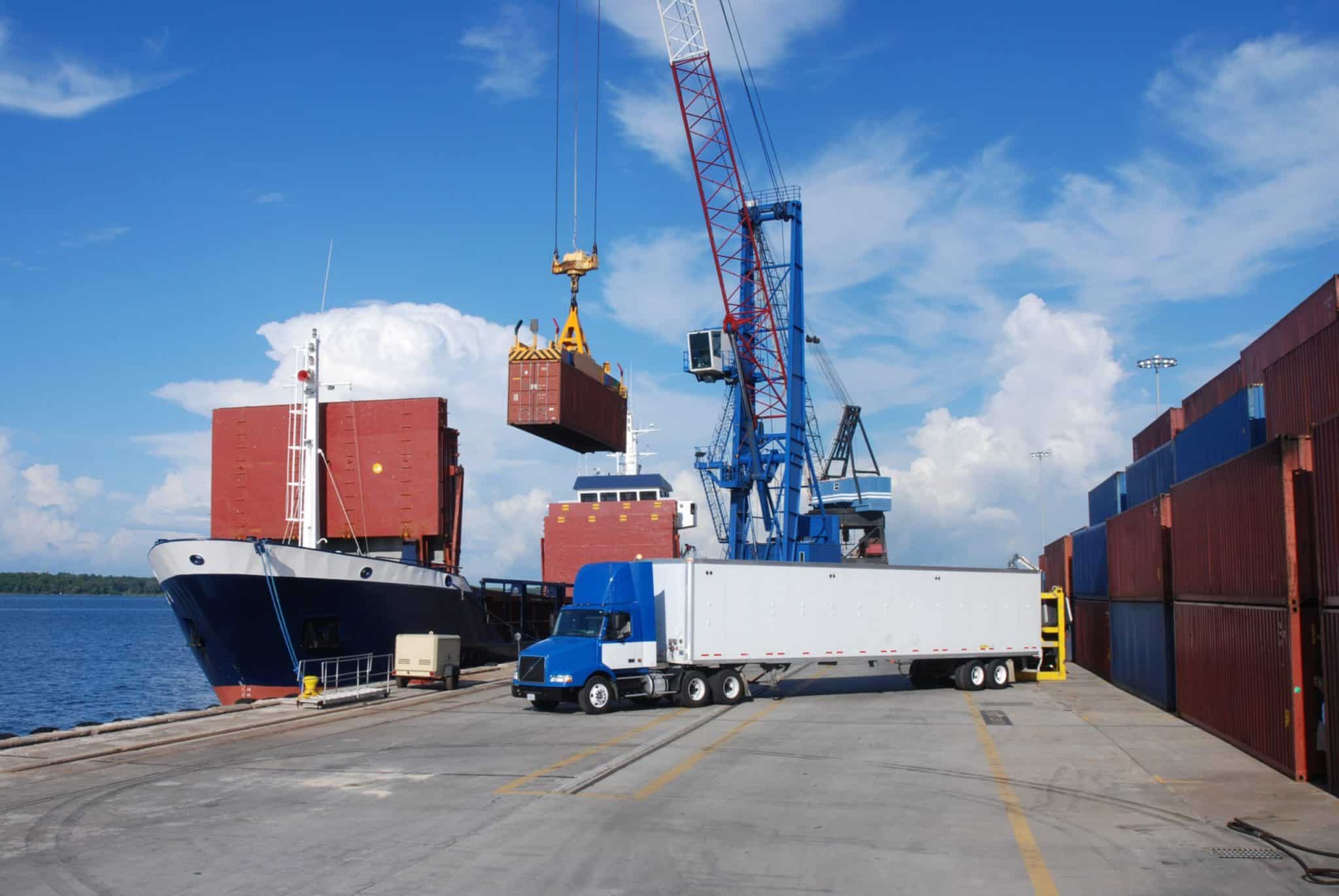 6. Reverse Logistics
The return process for any product should be just as seamless as its initial delivery. In this new omni-channel landscape, customers expect to be able to return products they've purchased online in store or by mail. Companies that don't offer this ease of return are unlikely to generate repeat business. Implementing sound reverse logistics infrastructure is imperative to good customer service within the omni-channel logistics framework.
7. Manual Processes
One of the leading causes of inventory inaccuracy across supply chain nodes is the continued use of manual — often paper-based — processes to capture inventory data. Implementing a WMS with radio frequency (RF) and barcode scanning capabilities is a simple, yet important first step. The most advanced businesses have taken additional steps to automate inventory counts, such as using drones and RFID tags. This automation makes it possible for them to compare results, identify discrepancies and create a more accurate picture of their inventory.
8. Overlooking Physical Transformation
Although digital transformation has received the lion's share of attention from analysts and technology companies alike, businesses must take care not to lose sight of physical transformation. The method of flowing truckloads of products from large distribution centers to stores has become outdated. Businesses must update their supply chain and distribution networks to compete in this new market, in which speed of delivery and inventory reduction are paramount. Leading enterprises are testing out new distribution strategies in an attempt to become more agile and to better align with customer expectations for faster deliveries.
9. Implementing 3PL Strategy
A successful 3PL is an operations manager, a strategic consultant and an IT provider all in one. This combination of capabilities is especially valuable when it comes to inventory optimization and omni-channel fulfillment. A 3PL's core competency around fulfillment operations — such as knowing which metrics to use and how to measure them to drive continuous improvement — can help companies both large and small close the capability gap.
Omni-channel logistics is all about providing consumers with a seamless shopping experience. This experience is only attainable when businesses leverage their e-commerce capabilities in a way that acknowledges the reality of running both a brick-and-mortar storefront and distribution center network. The right 3PL partner can use its retail and shipping industry knowledge and supply chain experience, as well as a diverse set of WMS capabilities and integration strategies to address the challenges listed above.
As a proven 3PL provider, LEGACY Supply Chain Services can help shape the most effective processes and integration strategies. We have designed supply chain solutions capable of adapting quickly to the demands of major North American retailers and have received recognition from our retail clients year after year. Contact us today to learn more about how LEGACY can help you improve your speed to shelf.